Warranty
Enjoy peace of mind knowing that your furniture is covered by the manufacturer warranty.
Free Shipping Nationwide
All of our products qualify for free shipping to the contiguous United States. 
Bulk Pricing
The more you buy, the more you save! Benefit from our quantity based discounts.
White Glove Installations
Established in 1987, Office Furniture Warehouse earned our stellar reputation by consistently exceeding the expectations of clients in the New York metropolitan area. Those business relationships allowed us to expand to servicing clients on a national level. We're proud of the thirty years of history that grew out of our family owned and operated store location, but we're ready for so much more.
Now online in the form of Stellar Office Furniture, we are still going to bring that same exceptional service to you. Anything you may need, in whatever capacity that you may need it, we are ready to partner with you and deliver a customized experience with the ease of online shopping. Our commitment to you is that the design, purchase, delivery, and installation of your space will be seamless. In fact, it will be Stellar.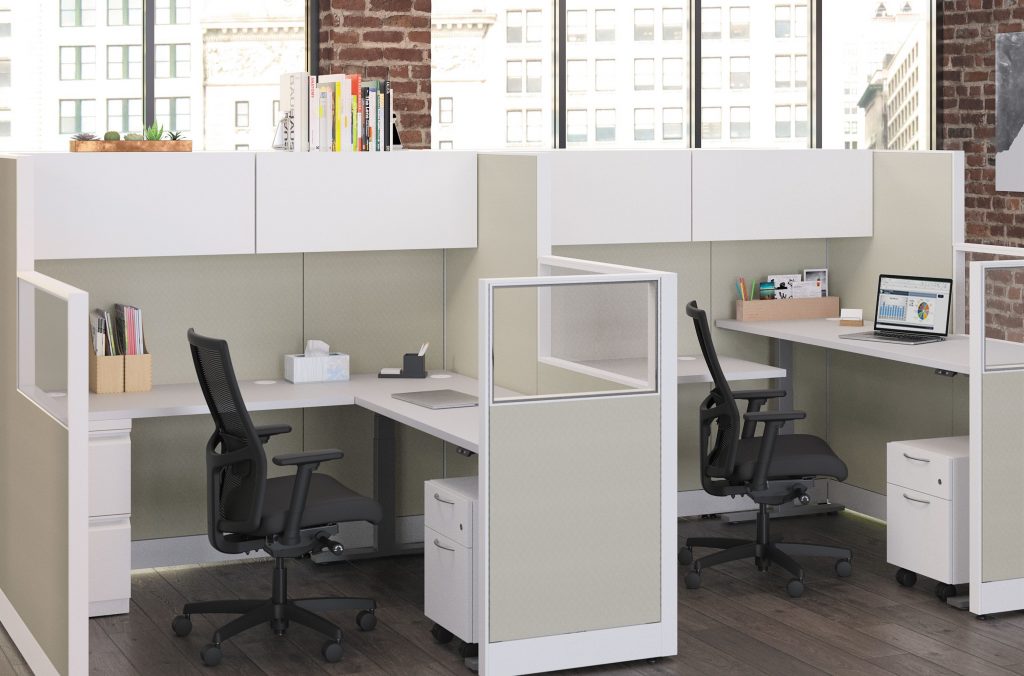 Steve was a skilled guide. I call him a guide instead of a salesman because the products sell themselves. But his knowledgeable scope and keen design eye made the purchasing experience an enjoyable one. Delivery was prompt and courteous and I couldn't be happier with my new pieces for my office rooms. Reach out to Steve at Stellar Office Furniture. It will be the easiest part of setting up a new space.
Laura D.
The Stellar Office Furniture staff are professional, responsive and provide options for any budget. Our office layout and furniture is exactly what was envisioned when speaking with them. I will continue to recommend Stellar Office Furniture without hesitation.
Susan W.
Highly recommend working with Stellar Office Furniture for any commercial space. We collaborated with them to design a commercial space and we are very pleased with the furniture quality. They made installation super easy and stress less for our design team. We cannot wait to do more business with Stellar Office Furniture!
Olivia D.
Our condominium Board of Managers recently renovated our out-dated meeting room. After some research of local resources we found Stellar Office Furniture had the best opinion of just what furniture we needed and at prices we could afford! Add to that the support of a great sales staff. I personally oversaw the project and am so appreciative of the help and courtesy of all personnel including the delivery men! I look forward to a long lasting relationship!
Joann Q.
The Stellar Office Furniture Staff from the initial phone inquiry to ordering, delivery and setup was impeccable. The reception counter we choose was of the highest quality and instillation matched, pleasant and courteous. I would recommend Steve and the Staff at Stellar Office Furniture for all your Office Furniture Needs.
Bob D.
Working with Stellar Office Furniture for all our office furniture has been great. They work with you and give awesome suggestions on space utilization and decorating tips. I would recommend Stellar Office Furniture 100%.
Linda M.
I have had the distinct pleasure of working with Stellar Office Furniture over the past several years and find their service, merchandise quality, and installation to be exceptional and would highly recommend the company.
Veronica M.
Stellar Office Furniture has made my life so much easier. I have utilized their company on several major projects and I have to say they are the most professional and courteous organization that I have had the pleasure of working with. They are not pushy, provided three dimensional drawings, great selection of merchandise and produced all the correct products the first time. I constantly recommend them above all others in this field. They make doing business a pleasure!
John B.
As a design industry professional, I cannot overstate the high level of customer service I have received at Stellar Office Furniture. From the initial product search to delivery, the commitment to achieving a great result cannot be matched. I have completed many projects with Stellar Office Furniture and have been more than satisfied with the level of support from the qualified and professional staff I have had the pleasure to work with. The furniture resources available at Stellar Office Furniture are suitable for both commercial and residential projects with very competitive pricing. I can recommend Stellar Office Furniture to the most discriminating client without reservation or equivocation.
Deborah M.